In most homeowners minds, a termite bait kit contains all of the ingredients to simply install into the ground around their home. Install the stations, place the ingredients into the stations and then just wait for the termites to attack the timber inserts and check it every now and then to make sure they are keeping on top of things. NOT TRUE! There is nothing to kill termites! These systems if not professionally baited, with specific products, then you're just going to attract termites to a food source which has been placed extremely close to your house. You might as well send out an invitation to attacking termites!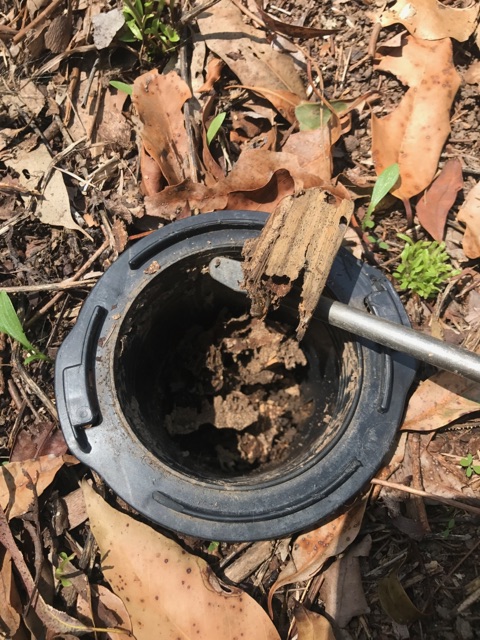 If you don't know much about termite baits, or the various DIY termite bait kits on the market, then you'll realise that most DIY termite bait kits are just timber. There is no poison, no pre mixed bait matrix to kill the colony integrated into the stations. In many terms, the DIY termite bait industry is bordering on a scam…
Enter Termicure and the Sentricon 'Always Active' Termiticide Rods. The 'Always Active' Rods, replace the timber as the product which attracts the termites. Being 'laced' with an insect growth regulator called Hexaflumuron, the Always Active Rods have revolutionised termite baiting. These Termiticide Rods are designed to kill attacking termite colonies as they feed on them. The termites become unable to feed on other products and become dependent on the food source that's going to kill off the nest.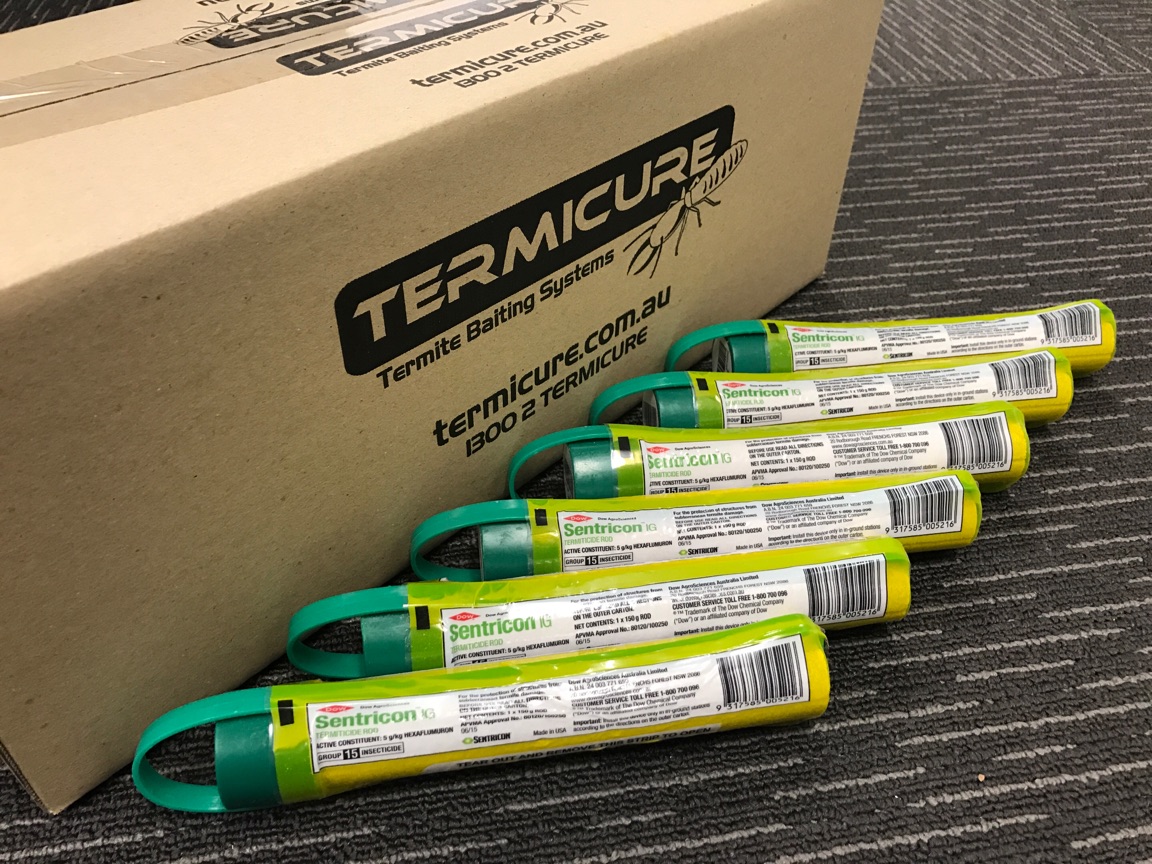 Currently, the Sentricon Rods are only available from commercial Pest Control Suppliers and their sale is restricted to termite professionals. Being such a simple procedure to successfully protect property, we developed our packs which include these rods, and we supply them directly to the homeowner. Basically, these are a pre packaged professional termite bait kits which can be easily used and successfully installed to kill termites as they make their way around your property.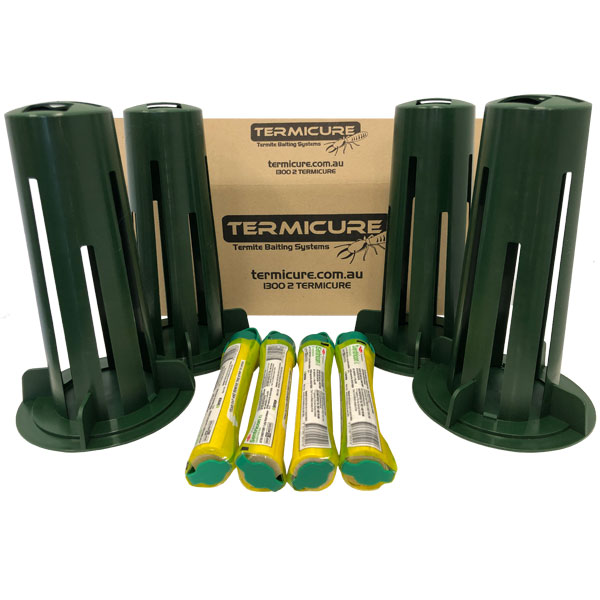 The process is simple. Just install your Termicure termite bait stations, and drop the rods in. One rod in each station, and clip the lid into place. Now its a matter of just checking the stations about every 8 weeks. The rods will last up to (likely in excess of) 5 years unless depleted by termites.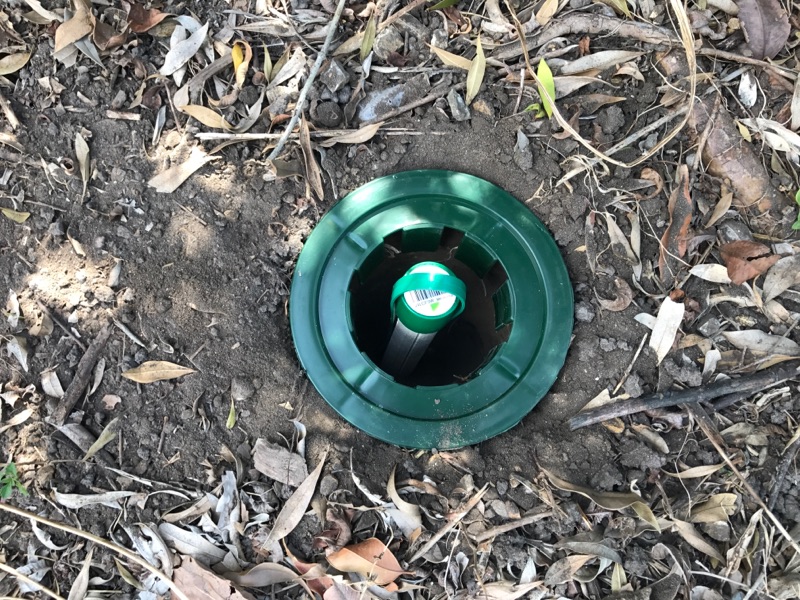 At Termicure, we provide you with full phone and email support through the entire process. If there is anything you're uncertain of, then we're happy to talk to you. Our professional and experienced technical support will be happy to make sure you know what's going on at all times.
Call us on 1300283764, or email info@termicure.com.au