Thousands of Australian homes have unused or unserviceable termite baits around their home. Whether you had a baiting system installed, or you bought a house with an existing termite bait system, then it's a simple process to purchase a termite bait upgrade kit and get it up and running again.
All of the professional grade termite baits are large enough to hold the revolutionary Sentricon 'Always Active' rods, which have replaced the timber inserts in old school bait stations.
The Sentricon Rods, take over the role of the timber by attracting termites to the station, and they are also laced with an insect growth regulator, to destroy the attacking colony. It's the new way of termite baiting, and here is some information on why it's the leadeing termite bait product.
So, take a look at your termite baits…. If they have Exterra, Termatrix, Sentricon, or Termicure printed on the lid, than you can easily upgrade the system to an all in on, single step attract and kill termite bait system.
We sell the Termicure 'Active' Bait refill Packs, which contain 6 Sentricon Rods, which can be installed into any of the above systems and more.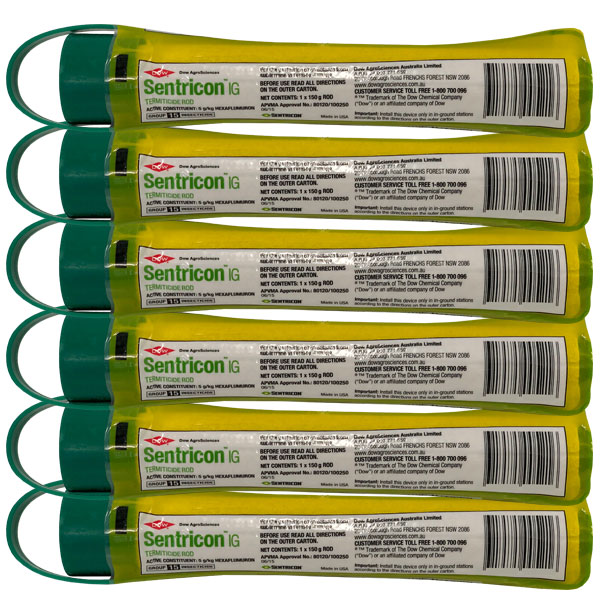 The main benefit of purchasing your termite bait upgrade kit is to take your old termite bait system from being a laborious, and often unsuccessful termite attractant, and turn it into a self managing termite killing machine.
With your old termite baiting system having been upgraded, it's much easier to manage the termite baits yourself. There is less monitoring of the termite bait stations than with the old school systems. Even if you don't check your stations at all, (we don't recommend this!!), you can still be successful in killing off multiple termite colonies on your property. With the old school timber attractant systems, you're not going to kill anything if you forget to them them…You're just going to invite termites to feed at your home.
Once you've renewed your existing termite bait system, managing your termite protection become easy. Sentricon recommends checking your stations every 3 months for high risk localities, and if more than 50% of a rod has been consumed by termites, then it should be replaced. With the Termicure Termite Bait Stations, they are large enough to leave the part consumed rod in place, and simply add another rod to prevent any unnecessary disturbance of the feeding termites.
If you have broken stations or missing lids, then you can simply purchase the Termicure 'Active' Bait packs to replace your damaged stations.They are pack of 4 stations including the Sentricon Rods. It doesn't matter that not all of your stations are the same, as long as they all are stocked with the Sentricon Rods.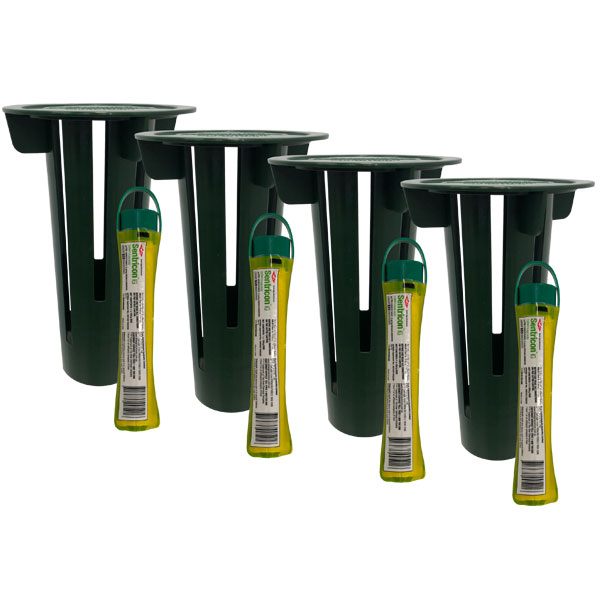 So you have options if you have an existing termite baiting system installed at your home, you can purchase a termite bait upgrade kit, and protect your home from termites. We'll be happy to advise and guide you through the entire process so that you can be confident.
Just give our qualified technical support team a call and ask… We'd rather help you protect your home, than have it eaten out from under you.
Contact us on 1300 283764.